Around 206 million users access Twitter on a daily basis and considering these incredible stats, you can tell how it can benefit your business as well. However, it's important to use it the right way in your business marketing strategies. For instance, you need to have a large number of followers who can help you grow your business further. For this, you can either use the Twitter marketing growth strategies or an organic Twitter growth service tool.
If you're looking for different ways to use Twitter for marketing your business and enhancing your brand awareness for increased revenue, keep reading this article!
1. Incorporate Relevant Hashtags in Your Tweets
Hashtags are a great way to make your tweets more discoverable to a greater, relevant audience. Therefore, you should start incorporating hashtags in your Twitter digital marketing strategies.
Now, you can't use just any hashtag. Using relevant and appropriate hashtags will help you achieve your marketing goals. For this, you can search what hashtags your competitors are using, or you can search for trending hashtags in your industry.
Using only 1-2 hashtags per tweet will be your best bet. Don't go overboard.
2. Use Images in Your Tweets
Think like a user. If you were scrolling through multiple tweets on your feed, would a plain-text tweet grab your attention or the one with an appealing image?
Of course, we assume the one with an appealing image, right?
Hence, you should try adding eye-catching, relevant images to your posts to allure the users to read your tweet and generate clicks.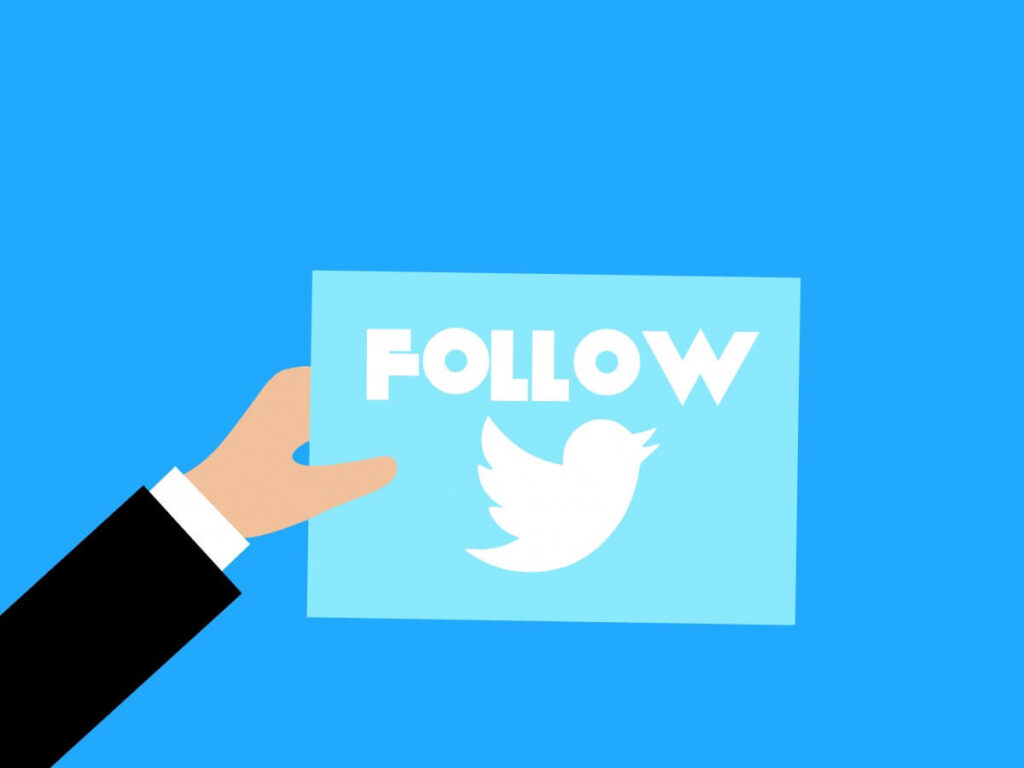 3. Tweet Consistently
If you don't post enough on your Twitter business account, how do you expect to increase the engagement rate? The more the number of tweets, the higher the engagement rate.
A higher engagement rate means an increased number of likes, retweets, comments, and brand mentions which can drastically help you with reach and brand awareness.
If you own a small business, posting 5 tweets per day is ideal. As your business grows, you can start posting around 20 tweets per day.
4. Pin Your Tweets
If you regularly post on your Twitter account, you may not be able to make that "one" important tweet stand out among so many of them. That's when this feature comes in handy.
You can only pin one tweet on your account, and it will always stay highlighted on the top. Whenever someone visits your profile, this pinned tweet will quickly draw their attention.
For example, if you own a clothing business, and you want to attract your potential or current customers' attention to a new collection launch, you can pin your tweet.
It's as simple as clicking on the three dots on the right side of a tweet and choosing "Pin to your profile page".
5. Evaluate and Optimize Your Twitter Marketing Strategies
After it's been some time implementing your business marketing strategies on Twitter, you should leverage the built-in Twitter analytics feature that allows you to analyze what your audience likes the most.
With Twitter analytics, you can assess impressions, clicks, engagement, and other important metrics to evaluate and optimize your current marketing strategies according to your audiences' preferences.
As you tailor your strategies according to the current metrics, you will be able to quickly grow your business on Twitter while targeting a relevant audience.