The first people to meet customers at a bank are the bank tellers. A bank teller is a person who works at the bank and offers services to customers. They answer all your bank-related questions. Most bank clerical and administrative duties are handled by tellers.
Tellers work in a wide variety of financial establishments and can be found in bank branches or commercial establishments. A high school degree or a General Education Development (GED) test certificate is required to get into a bank teller job. 
Usually, it's not necessary to have an academic degree in order to be a bank teller. If a bank teller holds a college degree, it would be in either business, finance, accounting, or other related fields. Also, a college-educated bank teller is more likely to be promoted to a higher-paying job.
Before a person can be hired as a bank teller, he/she needs to have at least a degree, a GED test certificate, and some skills. Excellent customer service skills, being good in basic mathematics, being detailed and accurate when handling money are some of the required skills for a bank teller.
The duties of bank tellers are called counter duties because they are usually seated and working behind a counter. Answering customers' questions, depositing money and money withdrawals, currency exchange operations, and other banking transactions are some of the bank tellers' duties.
But you may ask, how do bank tellers know how to perform their jobs well if they don't need much education or extraordinary skills? Or how much do bank tellers make annually? This article will answer these and some other questions about bank tellers. So keep reading.
What are the duties of a bank teller?
Bank tellers that have no or little experience are trained by experienced bank employees. Older bank tellers, the head teller, and the bank manager are possible training staff.
Bank teller jobs include the following:
Customer service: A bank teller at the customer service section performs a number of duties, including reactivation of ATM cards, changing phone numbers, freezing accounts on customers' requests and other customer-related actions. Complex complaints are referred to higher banking staff. At the customer service section, a teller is promoting new services and helps customers with current services.
Deposit and withdraw money: A new bank teller is usually assigned to these processes while going through tutoring or monitoring by more experienced bank employees. A teller in the deposit and withdrawal section takes account of money that is deposited and withdrawn from the bank. Accurate accounts of customer transactions are kept by tellers daily. He/she counts the money in his/ her cash drawer before he/she performs a daily task. Then, to make sure there is no money shortage or surplus, he/she counts the money in the cash drawer.
Payment of the loan: A loan officer is a bank teller who works at the loan section. His or her responsibilities include assisting bank customers in taking a bank loan and a repayment plan according to the bank's rules. The person is supposed to keep an accurate account of every customer that is on a loan. Usually, bank tellers who work in the loan area are bank employees who possess years of experience, with work history that is rich in excellent customer service together with impeccable record and polished skills.
Ordering bank cards and performing a currency exchange: Currency exchange for bank customers is also done by a teller. These employees order bank cards on request as well. The teller at the bank makes sure that there is a secure international money transaction for each customer. Bank tellers are also required to pack up cash and coins in order for it to be stored in bank vaults properly.
Usually, bank tellers have a good working environment and don't work on the weekend. As a bank teller, one can be easily prompted. The disadvantage of being a bank teller is that they face unfriendly and difficult to please customers. One more drawback about the bank tellers' occupation is the fact they feel stress and panic when there is a shortage of money in cash drawers. And now let's find out what an average bank teller's salary is.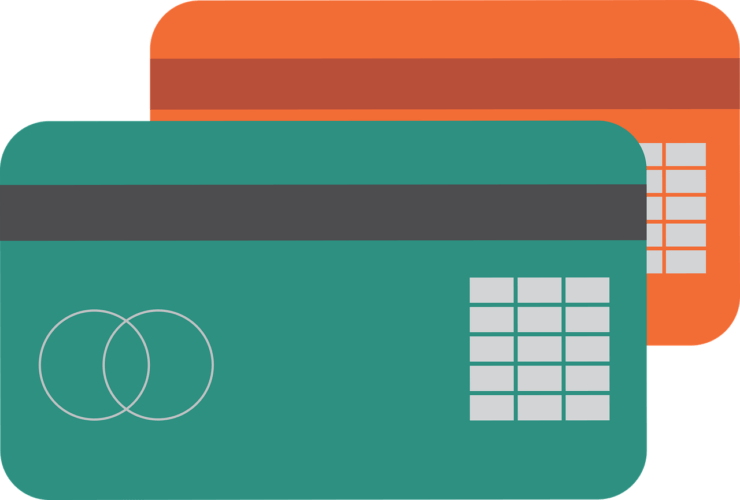 How much is a bank teller paid?
The tellers at the bank are paid hourly or monthly. The average hourly wage of bank tellers is between $12 and $15. There is not much difference in the salary of a bank teller with years of experience and a new teller. The average monthly salary of a teller is $2,344, and it's true for those who get $14 per hour. Bank tellers earn between $24,000 and $31,000 a year.
Conclusion
It's easy to get a job as a bank teller. A high school diploma or a General Education Development test certificate, knowledge of basic mathematics, and friendly customer care behavior are the items required to enter the banking industry and become a bank teller.
From 1970 to 2010, the employment of bank tellers went up. Though, specialists predict that there will be an 8% decrease in bank teller jobs between 2014-2026. Actually, the use of online banking and other technological enhancements will be the reason for this decrease.